7 Steps of Choosing your Door through to Final Order (Price Guide)
Help us to Help You ! The following 7 steps are offered to guide you through the wide range of brochures of designs encompassing minimalist, frameless, contemporary through to classic designs even with antique finishes and hand applied gold or silver leaf.
Each Step has a link to a downloadable help sheet or call us for guidance and we can even offer a full design service to help you achieve the desired look, Contact 01752 547435 or mail info@mooremoore.co.uk
Or Refer to our
FAQs - What is a Door Set ?
and
FAQs for Frameless Doors
Steps :
1 Choose your Door by Design, ie Frameless, Contemporary or Classic
3 Choose your Door by Finish from smooth or open pore (textured lacquer oaks), veneers, solid engineered oaks and other woods, and wood effect laminates
4 Request a quote - complete the schedule to obtain budget costs for your project
5 Additional Information required to finalise an order - add the matching accessories of parquet, skirting, wall panelling, wardrobes
6 Add Door Handles, Knobs and Door Stops to complete your order
7 Book a Survey or Confirm your Order
Showroom - Unit A1, Yelverton Business Park, Yelverton, Devon, PL20 6PE
Arrange a visit to our showroom in Devon within the beautiful Dartmoor National Park. Why not make a trip of it and stay in one of the local hotels Bedford Hotel in Tavistock or the Sister Hotel at Two Bridges. Moore & Moore Doors will cover the cost of one night's accommodation upon an order. For more information, email info@mooremoore.co.uk or call 01752 547435
Through the door, we can show you the main options of Door Set Frames and Architraves with around 60 finishes and even more glass designs along with skirting, parquet flooring, wall panelling, door handles, door stops etc.
Come and visit us to choose finishes and design your door. Download the Garofoli Door Design app from the links below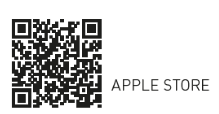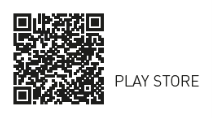 With the MyGarofoliDoor app you can apply the image of your configured door
to a photo of your own environment, to test and confirm choices from the many
catalogue options.

Still not sure which doors are best for you?

Download the MyGarofoliDoor app, for easy and intuitive configuration of the
home of your dreams, the perfect office, or any other environment with a door.
Just a few clicks on the tablet and you can see the results in real time!
STEP 1 - TAKE A PICTURE OF THE ROOM

STEP 2 - CHOOSE YOUR DOOR via the app design detail options

STEP 3 - OVERLAY THE NEW DOOR over your image !