FILOMURO (FRAMELESS) REI 30
Filomuro (Frameless) Rei 30 Complete Fire Door Sets usually delivered in two drops :
1 Fully templated extruded aluminium frame for installation into brickwork or studwork, usually available onsite within 21 days from confirmation of order as either S frame for flush to push or T frame flush to pull frames.
2 Door Panels either primed, lacquered matt and high gloss finishes through to beautiful oak stains to match the Filomuro Non Fire Doors - Download the Garofoli Fire Door Brochure here and see pages 38-50 for the full technical detail.



30 Min Resist Single Door Acoustic 35/38/40 dB
Primed - ready to receive finishes of plaster, paint, wall paper NB Take Care to check the Flame Spread Rating in accordance with Part B of the Approved Document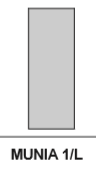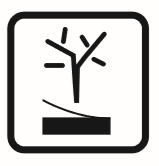 Wood Veneer Models
Co-ordinate with the Garofoli Filomuro Brochure for non fire doors by clicking on the link.

Finishes - Horizontal or Vertical Grain Options







Clay Grey Dark Leather Earth Stone Grey Wenge Tobacco Teak





Bleached Ice Silk Grey Chestnut

Lacquered Matt & Gloss Models
Co-ordinate with the Garofoli Filomuro Brochure for non fire doors by clicking on the link

Finishes



Bianco Ivory Dove Grey Smooth Lacquers Available in Matt & Gloss Finishes

Open Pore Lacquered Oak Finishes




Bianco Ivory Dove Grey Open Pore Lacquers Available in Matt RAL

Laminate Finishes for Hard Wearing Situations - By Request